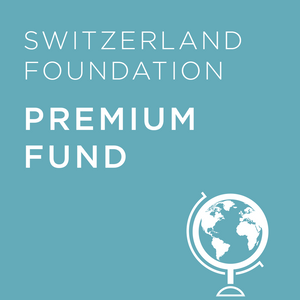 Premium Fund - Switzerland Foundation
If you would like to greater flexibility with your branded donation page you may wish to purchase a Premium membership. This would entitle you to extra wording on your donation page, up to six page edits a year, up to three extra customised form fields and an additional Donation page for an annual fundraising campaign or event - amongst other benefits (listed below).
In addition to all features of the Named Fund Standard template, a Named Fund premium page entitles you to:
More text. Maximum word count of 1000 words.

Embedded video (YouTube, Vimeo, mp3).

An additional 3 bespoke Donation Form Fields - great for collecting more detailed donor information.

An additional donation page per year can be set up for a fundraising event or campaign.

Up to 6 requests per year to edit fields or the page - changes to the pictures and body text can be made throughout the year.
Once payment for initial year 1 membership and set-up fees has been received, you will immediately be sent an email with the application form to complete. Please check your junk email folder if you cannot see the email after a few minutes.
In reviewing your application and conducting our due diligence, Chapel & York will review as appropriate, your organisation's governing documents, mission, vision, and by-laws, current activities, financial statements and personnel, to ensure your organisation is suitable to receive grants. In this process, Chapel & York makes no judgements as to the value of the work you do or the capacity of your organisation to do it. In the event of your application being rejected you will be refunded the membership fee. The due diligence fee is non-refundable.
Once approved by the Foundation, you will receive a Welcome Pack including details of how to get started and how donors may make gifts. Renewal invoices will be sent for payment 60 days before due date.
Note: 
Your annual renewal date will be taken from the date of initial payment. 
Due diligence will not commence until a completed application form has been received.
Acceptance as a Foundation fundholder will be communicated following completion of the due diligence.
Prices exclusive of VAT (where applicable)
---
We Also Recommend